On March 12, 2010, eight new time-limited St. Patrick's Day-related maps were released. The 8 new St Patrick's maps were: Buckle Shoe Island, Clover Island, Harp Island, Horseshoe Island, Lucky Hat Island, Pipe Island, Pot of Gold Bay, and Tankard Island. Found on these maps were 10 St. Patrick's Day-related treasure sets: Celtic mythology figures, Celtic symbols, Celtic treasures, Fomore stone relics, Irish dancing items, Irish symbols, Irish tankards, Leprechaun items 1, Leprechaun items 2, and Lucky charms.
Also released were 7 new Inca maps: Inca Island, Lowlands Basin, Mountain View, Offshore Nook, Old Crossway, River Passage, and Twin Statues. New Inca treasure sets were also released. These eight sets were: Emperor's accessories, Inca agricultural tools, Inca clothes pins, Inca male's clothes, Inca mummies, Inca song, Inca women's clothes, and Priest of Quetzalcoatl items. With the release of these sets, the rarity levels of the previous Inca items were adjusted, some drastically so.
The surprise of this map release, however, were 5 treasure sets related to pirates: Blackbeard's belongings, Long John Silver's belongings, Pirate flags, Pirate useful belongings, and Ship figureheads.
Buckle Shoe Island
Edit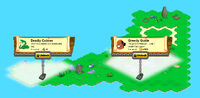 Clover Island
Edit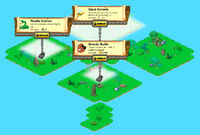 Harp Island
Edit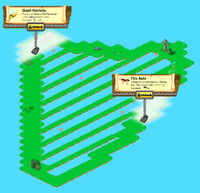 Horseshoe Island
Edit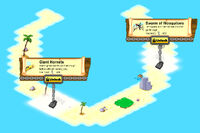 Inca Island
Edit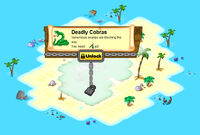 Lowlands Basin
Edit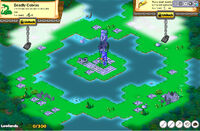 Lucky Hat Island
Edit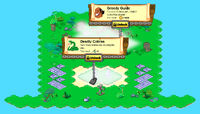 Mountain View
Edit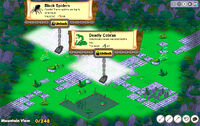 Offshore Nook
Edit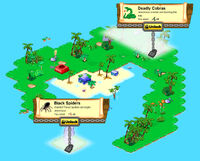 Old Crossway
Edit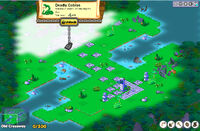 Pipe Island
Edit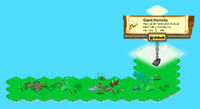 Pot of Gold Bay
Edit
River Passage
Edit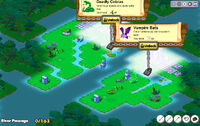 Tankard Island
Edit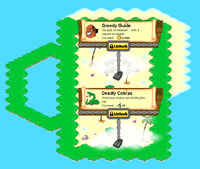 Twin Statues
Edit